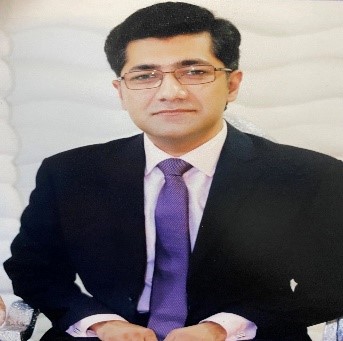 An Oral Surgeon intending to excel in the field of Oral Medicine and Oral Diagnosis of Oro-facial region and Oro-facial pain management. Graduate of Hamdard College Medicine and Dentistry, Hamdard University, Karachi. Worked as demonstrator and later as post graduate trainee and completed MCPS in Oral Surgery from Fatima Memorial Hospital, Lahore and since serving as a faculty member at the department of Oral Medicine at the Institute of Dentistry CMH Lahore medical college.
Sadiq M S, Ahmed S, Qazi S R. Use of Gow-Gates mandibular nerve block by new dental graduates to achieve mandibular nerve block in dental colleges of Lahore (Pakistan Oral and Dental Journal vol.37, no.3, issue 2017)
Sadiq M S, Arif U, Qazi S R. Dental practitioner's choice of LA technique for mandibular molars anesthesia (Pakistan Oral and Dental Journal vol.37, no.2, issue 2017)
Knowledge and Practice of Specialists and Residents of Gynecology towards the Management of Post- Menopausal Burning Mouth Syndrome. JCMHLMC vol.2 July to Dec 2018.