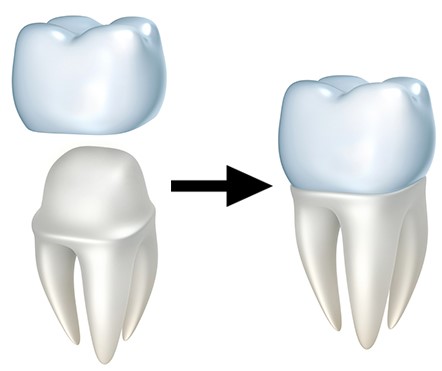 Crown & Bridge
A crown, or a "cap," fits over an existing tooth. It requires restoration due to deep decay, a fracture, or a crack.
A dental bridge permanently replaces missing teeth with false teeth. The bridge is attached to the teeth on either side of the gap. Bridges are usually made of porcelain or metal, a mixture of the 2, or zirconia. They can be fixed in place and are an alternative to dentures, depending on the suitability of the patient.
Removable dentures, better known as false teeth, are prosthetic teeth made from materials such as acrylic, nylon, or metal, which fit over the gums and/or remaining teeth to give the appearance that the patient still has a full set of teeth.